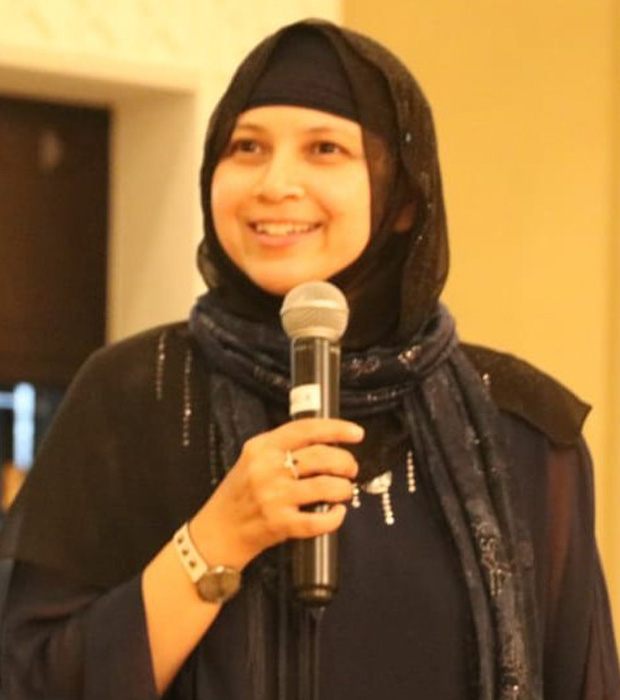 My Journey through the Stars
Ambreen Ansari
"A teacher is one who makes herself progressively unnecessary…but only academically!"
During my childhood, I would stare at the pitch-black sky with trillions of twinkly stars imagining… wow, this is UNLIMITED!
At that time, the phrase "unlimited" was mind-boggling.
I have worked at Wesgreen for 10 years, in a variety of roles including the teacher for Accounting and Business Studies, Head of Year and MUN Coordinator. In each role, the top outcomes were continually the student academic success and life - long skills development, eternal relationships, respect and witnessing the life-changing perceptions of my students. This place taught me to be a patient mother, use a father's stare, become a secret buddy, work as an anti-depressant, act as a guide and mentor, become a bridge between parent and child and most importantly gave me an exclusive opportunity to transform the negativity into positivity amongst my students and the community I interacted with.
Wesgreen had its charm of shaping me into a better version of myself. Wesgreen was my platform to experiment, improve, build, modify, learn, enrich, care and share, train and most important of all to RELATE! I am grateful for this amazing system for making Wesgreen as my second home.
A quote from one of my student: "I will be long gone as you taught me to fly teacher, but I will never let go the warmth of your presence in my life. I will be exactly like you!" My UNLIMITED relations are my destiny and it is no more mind-boggling. Every student and member of Wesgreen is a gleaming star that brightens my life.