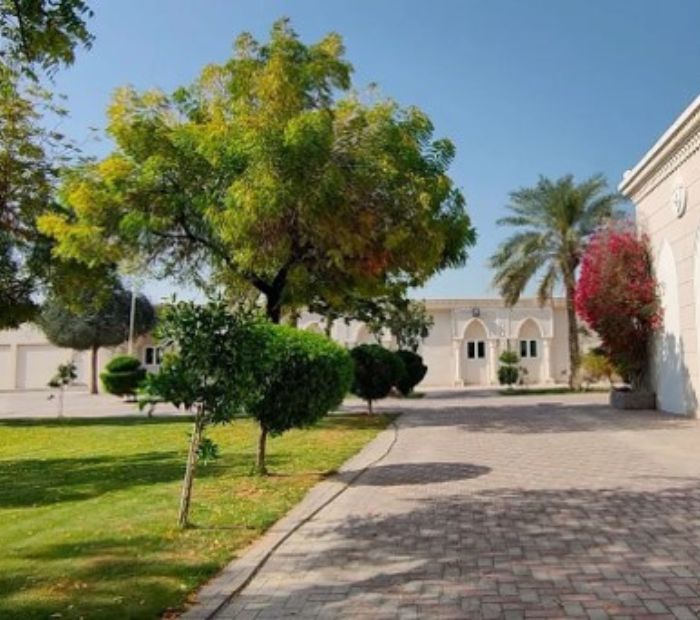 Our School
Welcome to Wesgreen International School - Sharjah
Wesgreen International School, established in 1991 in Sharjah, is a renowned educational institution. Accredited by the Council of International Schools, we offer a world-class education.
Our school is divided into four sections: Early Years (FS1 to Year 1), Primary School (Year 2 to 6), Boys' and Girls' Secondary School (Year 7 to 13), and Administration. We aim to nurture well-rounded global citizens, providing them with a top-tier education.
Our curriculum blends the Early Years Foundation Stages, British National Curriculum, and Cambridge programs. Students transition smoothly to Cambridge Secondary 1 (Year 7 to 9), and from Year 10 to 13, they follow the Cambridge IGCSE, AS, and A-level syllabi.
Wesgreen boasts a diverse staff from over 37 nationalities, fostering a positive and supportive environment. Our modern facilities include computer labs, well-equipped Science Labs, fully-resourced libraries, e-Libraries, Multimedia Halls, and Art Rooms. Sports and extracurricular activities, such as swimming, scuba diving, and horse-riding, enrich our students' experiences.
Our vision is to be the UAE's premier school, inspiring students to excel academically, socially, physically, and morally. We're committed to delivering student-centered education with an international focus and dedication to excellence.