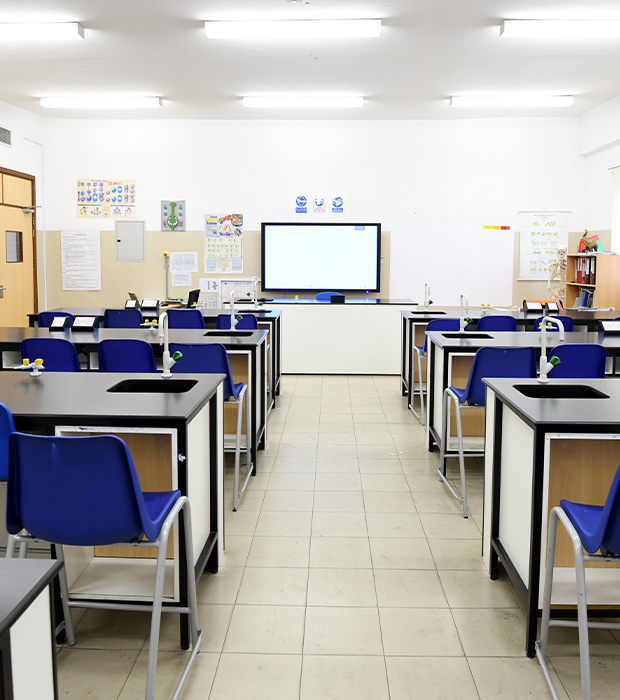 Facilities
Labs & Library
Cyber-Smart Computer Labs
We at Wesgreen believe in giving the best to our students. Our four state-of-the-art computer labs are an indication of our adaptability to the ever-changing IT world. Our labs meet the challenging needs of the students incorporating the latest developments in the field of science and technology.
In an age of information explosion, no one can afford to be indifferent to the vast resources available in the World Wide Web. That is why we have provided Internet facility to our students which enables them to be cyber smart in a virtual world. They make use of the cyber world in completing project works thus developing creativity and research skills, and encouraging teamwork.
Science Labs
Highly sophisticated and fully equipped Physics, Chemistry and Biology labs provide an open environment for students to experiment and do research work. Under the professional guidance and assistance given by our science teachers, students are also encouraged to exhibit their innovative powers by developing samples and models.
The School Library
The school has a fully equipped junior and senior library with a reference section and a reading room area. The books have been categorized according to the Dewey decimal classification. The unique feature of the library is the 'Open Access System' which enables students to access any book freely. The library is also equipped with several educational video cassettes on curriculum-based topics. The school is also a corporate member of the British Council, Dubai.
Other Facilities
Uniform Outlet
Uniforms can be purchased from uniform outlets outside the school
School Canteen
A well-stocked and hygienic school canteen, through a private contractor, serves snacks, meals and drinks at reasonable prices.
Medical Care
The school clinic is looked after by qualified Doctors and Nurses. Regular medical check-ups are organized and their records are maintained. Parents are informed if the Nurse finds that a child needs special medical attention.
School Transport
School transportation is run by an independent private contractor; to and from Dubai, Sharjah, Ajman and Umm-Al-Quwain.
Gallery of Our Facilities