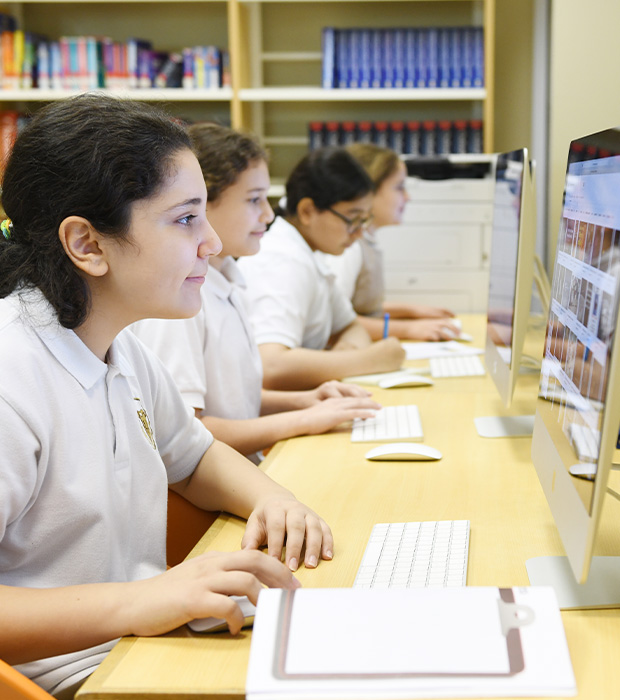 Admissions Overview
Admissions Process
GEMS Wesgreen International School (WGP) in Sharjah, founded in 1991, follows an adapted Cambridge Curriculum and is a member of the British Schools in the Middle East (BSME).
We provide primary to secondary education leading to Cambridge University's IGCSE and AS Level examinations. We maintain high academic standards and expect our students to excel on a global scale. WGP is an inclusive school, committed to GEMS' vision of inclusive education. We welcome students with various learning preferences, including those with special education needs, gifted and talented students, and English Language Learners. Diversity is embraced as a strength, fostering respectful relationships and ensuring all children participate in learning.
For registration, Sharjah Private Education Authority (SPEA) requires the following:
2 Passport size photographs
Copies of child's Passport and Birth Certificate
Copies of father's and mother's Passport with valid visas
Copy of Family Book (Khulasa) for UAE Nationals
Copy of Emirates ID (original required for Ministry Registration)
Continuation certificate from the previous school
Good Conduct certificate from the previous school
Original attested report of the last examination
Original attested Transfer Certificate from the previous school
For students from outside the U.A.E, attested transfer certificate and final report from the Ministry of Education, Foreign Affairs, and the UAE Embassy in their country. Applicants with special educational needs must share details of their needs, individual education plans, and any specialist reports. GEMS Wesgreen International School may request a psychoeducational assessment if necessary. Admission is not denied solely based on special education needs or disabilities, and sibling priority is given. Admission decisions follow local regulatory guidelines. Students must demonstrate grade-appropriate English language proficiency as English is the primary language of instruction.
Age Acceptance
| | |
| --- | --- |
| Class | Minimum Age |
| FS1 | 3 |
| FS2 | 4 |
| Year 1 | 5 |
| Year 2 | 6 |
For admission in Year 13, students are required to submit a copy of their O-level results. The O-Level results are reviewed by the Examinations Officer, before a seat is guaranteed.