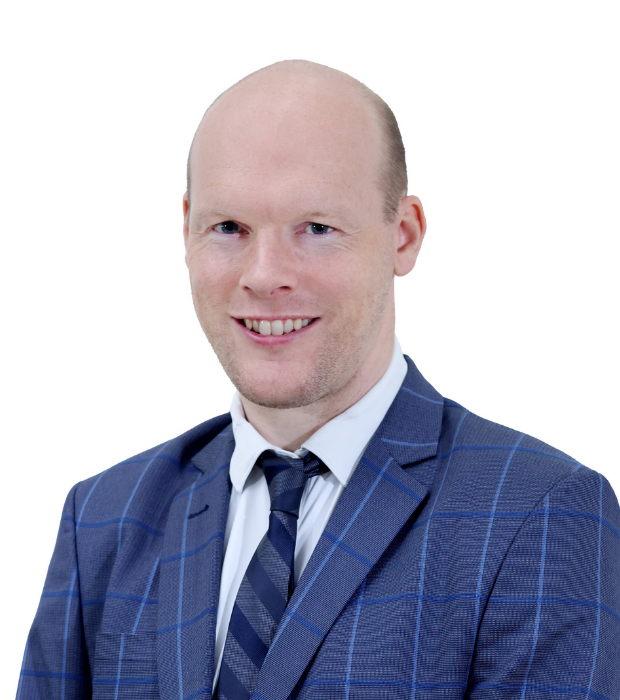 Mark Wright
Associate Deputy Head (Data & Assessment)
Having enjoyed a successful career both as a player and coach in various sports, Mark has embarked on a new journey as a classroom teacher, specialising in Mathematics near their hometown of London, United Kingdom. However, in 2016, an adventurous spirit led them and their spouse to make a life-changing decision to relocate to the UAE. It was there that they found a new home at GEMS Wesgreen International School, a pivotal moment that set the stage for their remarkable contributions to education.
Recognised as the "Teacher of the Year" in 2020, his leadership responsibilities have evolved in tandem with the school's expansion. With over 15 years of experience in education and now a highly valued member of the Senior Leadership Team, he play a pivotal role in propelling the school towards its vision of providing an outstanding education for every student.
Academically, Mark holds a degree in Biomedical Science from the University of Leeds, showcasing his passion for scientific inquiry. To enrich his pedagogical expertise, he pursued a master's degree in education from the University of Hertfordshire, equipping them with a deep understanding of educational theory and practice. Driven by an insatiable thirst for knowledge, he is eager to embark on his next educational endeavor, pursuing a Doctorate of Education degree. This pursuit will allow Mark to delve deeper into their educational leadership skills and explore their potential to create a positive impact on student achievement. As a true champion of continuous personal and professional growth, Mark actively promotes a culture of lifelong learning among his peers, ensuring that teachers and leaders have ample opportunities to enhance their instructional techniques and remain at the forefront of educational advancements.
With an unwavering passion for sports and competition, mark passionately advocates for the entire school community to embrace a healthy and active lifestyle. He understands the profound impact that physical wellbeing has on academic success and prioritises its integration into the school experience. He firmly believes that an active lifestyle can serve as a catalyst for transforming lives and instilling a lifelong love of learning in every student. His enthusiasm resonates throughout the school, inspiring students to become high-performing, successful learners.