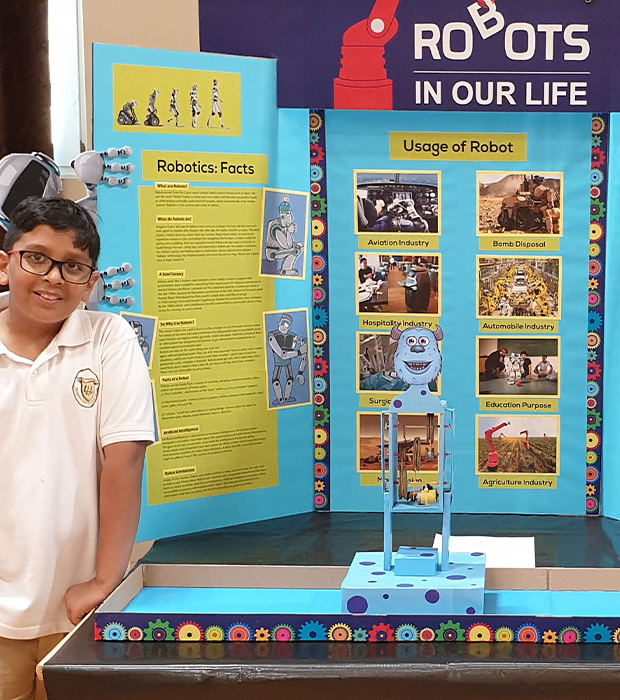 STEAM Fair
Science, Technology, Engineering, the Arts and Mathematics
The Wesgreen International School STEAM Event is one of the Iconic events on the academic calendar. It is a unique way to encourage our students (grades 5-12) to pose questions for which they must seek out answers and to satisfy their own curiosity about the world around them.
A science fair project can be an experiment, a demonstration, a research effort, a collection of scientific items, or a display of scientific apparatus presented for viewing.
It represents the efforts of a student's investigation into some area of interest and provides a way for the student to share the results of those investigations; through the development of a science fair project, students gain a first-hand appreciation of the work of scientists and the value of their discoveries.
Science fair projects consist of three essential components:
The display unit
The exhibit materials
The written report
Together, these elements present a complete and thorough examination of an area of interest, a collection of new knowledge, or the results of a self-initiated experiment.
Students present their findings and overall project layout to a group of external judges where certificates and prizes are given for the best projects in each of the year group categories.