Every Tuesday & Thursday, 10am - 12pm
Meet The Principal & Open Day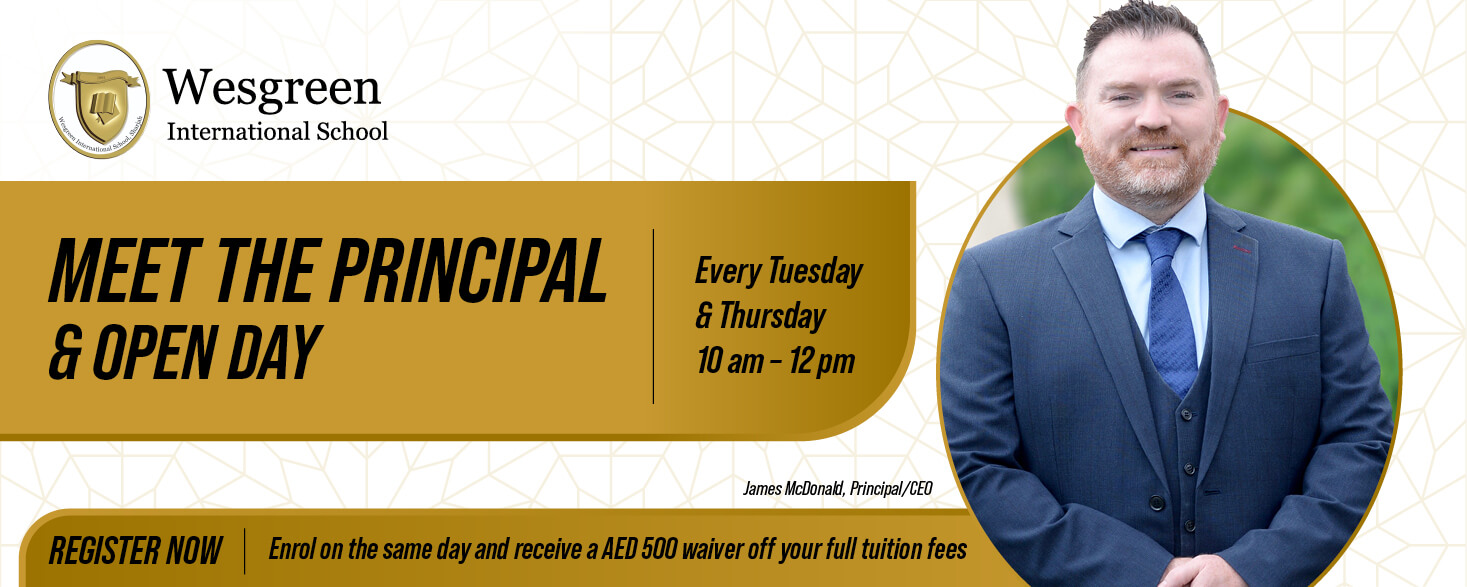 We are delighted to invite you to meet our Principal Mr James McDonald and have a tour of our school every Tuesday and Thursday from 10 am – 12 pm
Our senior leadership team along with our principal will be available to answer your questions and escort you around our campus sharing key insights into our educational framework and learning strategies.
By attending our open days, you will be able to:
Receive a school tour, see our facilities, and gather key insights into our curriculum
Learn about our community where we uphold the UAE cultural values
Meet our admissions experts
Benefit from a fee waiver of AED 500 on your full tuition fees if you are able to enrol on the same day.
Limited seats available – please register to secure your seat.
We look forward to welcoming you!
*Please bring along your child/children's schools reports to proceed with applications and your Emirates ID.
* We would also need you to present a negative PCR or have a Green Pass on the Al Hosn app.